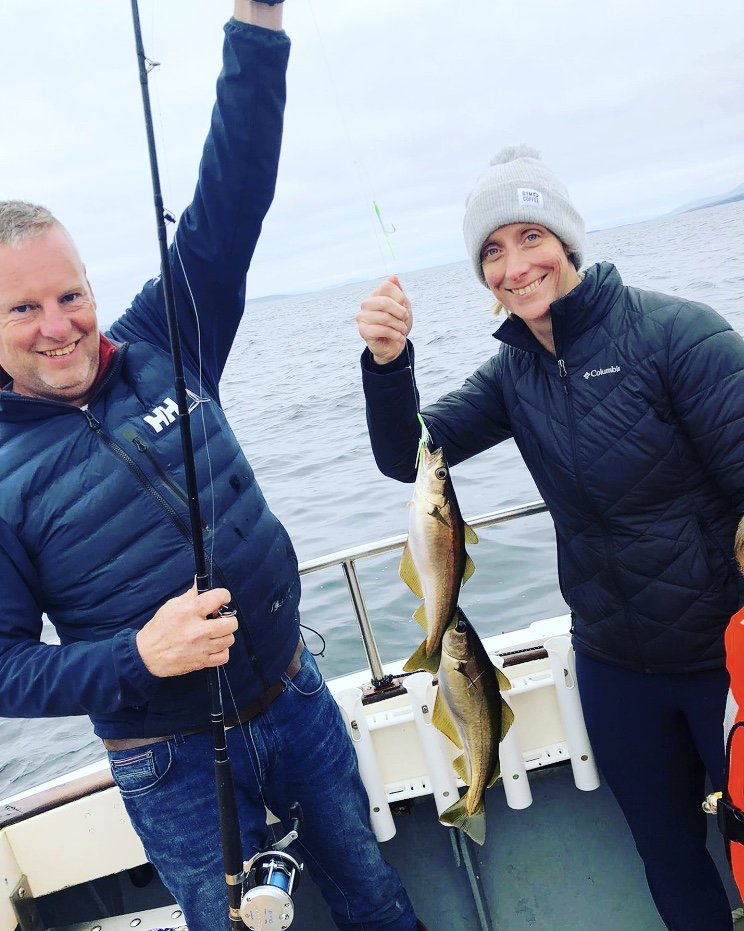 Sea Angling in Ireland
Experience the Marine Wildlife On a Unique Fishing Experience in Ireland
Blacksod and Broadhaven Bays are well known for the variety of gamefish species in our waters and are considered to be amongst the best fishing spots in Ireland. And when it comes to finding the perfect fishing spot, nothing beats a bit of local knowledge. Our crew are as local as you can get!
Charter boat Huntress is available to take you and your group offshore for a spot of sea angling in Ireland.
Catch mackerel, wrasse, ray, plaice, cod, conger, garfish, monkfish, halibut or turbot and a huge variety of other game fish which call the bay their home.
Book a four-hour half-day or full 8-hour day trip to stretch your sea legs, cast your line and experience all the bay has to offer.
The Gone Fishin' Sea Angling Tour may be booked for the full or half day. Departing weekly during the season from Blacksod Pier. As numbers are limited, book your place to avoid disappointment!